We have a particular interest in new technology that can improve project performance. We enjoy working with the creators to ensure they understand the needs of existing contractors and construction processes.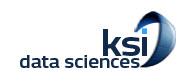 KSI was founded in 2011 to be the premiere provider of cloud-based video and associated "Big Data" management services. The company's focus is video/data management and sharing from "Remote Sensing Platforms" both domestically and internationally. The KSI team of experts previously founded a research and development company which was recognized as the home of thought leaders in the unmanned aircraft video and data processing field. From the inception of KSI, the company has focused on commercial video and data management solutions for Remote Sensing Platforms such as surveillance cameras, fixed cameras, unmanned aircraft, boats, underwater vehicles, wearable cameras and smartphones that overcome the challenges of video and sensor "Big Data".
Using KSI expertise to manage the most difficult and dynamic data streams coming from UAV's, KSI has developed a way to easily fuse and manage commercial video and imagery from all kinds of remote sensors; from the most sophisticated unmanned aircraft to pictures taken with iOS or Android devices and posted on the web.(e.g., unmanned aircraft, boats, CCTV, underwater vehicles, dashboard cameras, wearable cameras and smartphones, Twitter, Instagram, Facebook etc). The result is MissionKeeper, an easy to use map-based platform, housed in the cloud and specifically created to make sense of the ever increasing flood of video, imagery and sensor data
.

The HoistCam product line enables construction companies and crane operators to eliminate blind lifts and improve crane and hoist operators ability to clearly see what they are lifting or picking. Using HoistCam crane operators can see everything more clearly. Safety is increased and accidents and property damage are decreased by installing the HoistCam. It is a rugged and simple to use system employed nationwide. The market is growing and users spread the word. They can see!
.